The cloud world presents a new challenge — how to accelerate application development and deployment to take advantage of vastly reduced infrastructure timeframes. Many companies now find that the IT bottleneck has shifted from infrastructure availability to application delivery and are searching for tools and processes to help change their established application practices.
Enterprises have embraced PaaS solution to achieve results like these:
500% acceleration of application delivery
Using Stackato application portability to achieve true hybrid cloud computing
Enabling next-generation application architectures via dynamic elasticity, APIs, and microservices
To help organizations like yours successfully adopt Stackato's powerful PaaS product, ActiveState has created "Creating the Right PaaS Strategy" – a half- day seminar conducted by its world-renowned cloud expert, Vice President of Strategy Bernard Golden. Organizations use this seminar to form the foundation of a PaaS initiative that will enable them to break the application bottleneck.
Seats are limited, register now using the form at the bottom.
Bernard Golden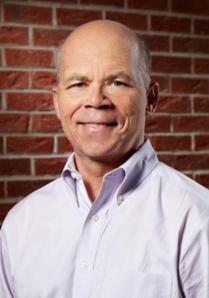 Named to over a dozen "best of cloud blog" lists and honored by Wired.com as one of the "ten most influential people in cloud computing," Bernard Golden is considered one of the most important thought leaders in the field. Bernard is the author or co-author of four books on virtualization and cloud computing, including "Amazon Web Services for Dummies," recently named as one of the five best book on cloud computing ever published.
Prior to joining ActiveState, Bernard served as Director in the Cloud Management
Group at Dell, which he joined as a result of its acquisition of Enstratius, a startup cloud management software company where he held the position of Vice President, Enterprise Solutions. Before joining Enstratius, Bernard operated a cloud strategy consulting business which served global clients such as Korea Telecom, Pepsi, BMC Software, and Pearson PLC.
Seminar details
The seminar begins by exploring how leading companies are responding to today's IT challenges — ever-increasing demands by development groups and business units to deliver applications more rapidly, along with the rapidly evolving nature of applications to support greater scale and use of internal and external computing services.
"Bernard's presentation was captivating and energetic. The audience and the attendees were totally immersed in his talk, insights and intensity."
Ken Cheong, IEEE Computer Society
The second section of the seminar showcases best practices identified by real-world Stackato customer experiences — how they've prepared to adopt PaaS, their Stackato adoption programs, and what results they've achieved by moving to Stackato compared to their traditional IT tools and processes.
The final section of the seminar creates an action plan for the seminar attendees — how you can move forward with a program to adopt and roll out Stackato and obtain the kinds of results customers already have achieved.
The seminar is interactive and practical with a focus on helping organizations deliver on the promise of cloud computing and PaaS.
Who is this for?
The seminar is targeted toward those most directly involved in a company's cloud computing and PaaS responsibilities. Appropriate attendees include:
IT operations managers and executives
Enterprise architects
Application development/QA managers and executives
Business unit IT liaison personnel
Stackato POC project managers
Other IT staff responsible for security, middleware, and finance
Agenda
Section
Topic
Introduction

Roles
Attendee Cloud & PaaS Objectives

The Impact of Cloud Computing & PaaS

How IT is changing today
Analyst insights on cloud computing and PaaS Mapping opportunities to attendee objectives

Case Studies: Stackato Customer Outcomes

Profile of Stackato user organizations
Evaluation process
Evaluation task force composition
Stakeholder engagement
Company launch and adoption process
Key adoption requirements
Stackato adoption outcomes

Stackato PaaS architecture and demo
Where & When
Friday 13th March 2015, from 8.30am to 12.30pm at 230 Bishopsgate, London EC2M 4QH