Operations. Inspired.
Ideas and insight to power your software business.
Team up with operations experts that share your vision for delivering innovative solutions.
We believe that the challenges in delivering innovative software solutions are almost never about the technology. They are about the people.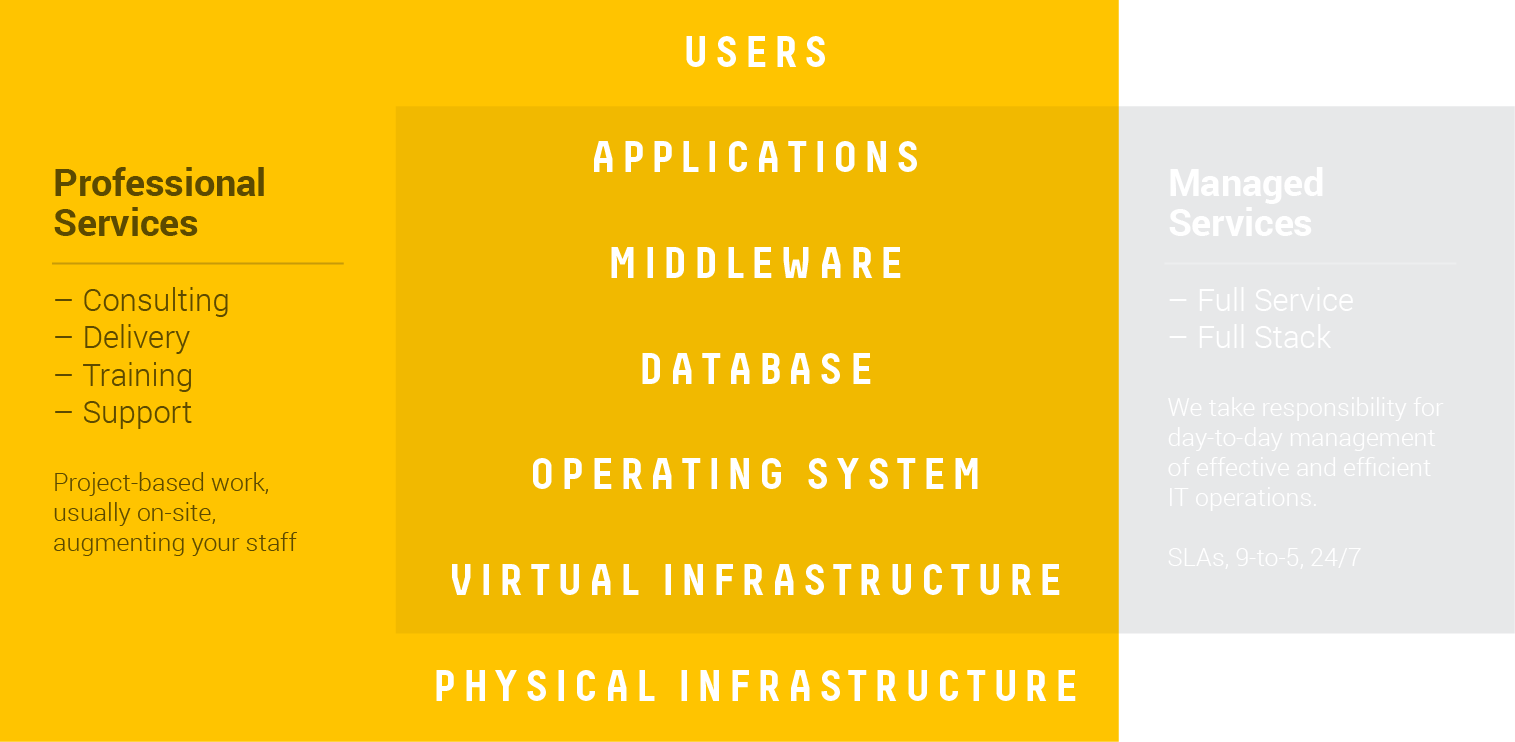 "The teams that I have engaged through your company have been nothing less than stellar; they've listened, taught and adapted to our every need. Your team continues to empower many here and our product is greatly enhanced – for that I thank you!"

CIO/VP Development at Moreover Technologies
As such we are the first to argue that going down the Full service & Full Stack Managed IT Operations route may be the wrong course of action for you.
That's why many customers ask us to help them assess and improve their own internal development and IT operations. But don't be fooled, it's not about "doing DevOps" or simply implementing a new Continuous Delivery tool.
Initially it's about reducing risk, getting to market faster, increasing agility and putting control back into your hands.
This is the only way to increases net profit, ROI and cash flow.
Regardless of where you are on the adoption S-curve, we can work with you on both strategic and tactical efforts, and technical and organisational issues.
We do that by cross-pollinating ideas and experiences between our professional and managed services practices, taking what we learn working with our managed services customers and feeding it back to our professional services customers and vice-versa.
Consulting
HighOps has developed a framework for introducing and sustaining Continuous Delivery, DevOps and Software Operability, based on where our customers are in their journey.
The starting point of any engagement is identifying where your organisation believes it stands, where it stands in reality and in relation to the industry as a whole.
Understand - Leverage - Capture
Where you are and where you need to go...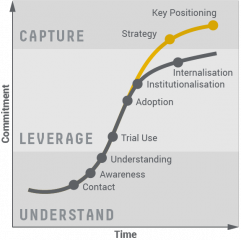 Adoption follows the typical S-shaped curve going from first contact to effective internalisation. The process can be divided in 3 main phases:
Understand: 

baseline introduction and information

Leverage: 

initial adoption through trial/POC, followed by internalisation
Capture: strategic, all-business encompassing adoption
Each phase requires different objectives and activities. Our field-tested Assess, Envision, Plan, Execute, Expand framework  is how we turn them into reality.
…and how to get there
Our framework lays a consistent structure that is valid regardless of the current phase on the S-curve. That's what informs the objectives and activities required to achieve adoption, consolidation and moving on to the next phase.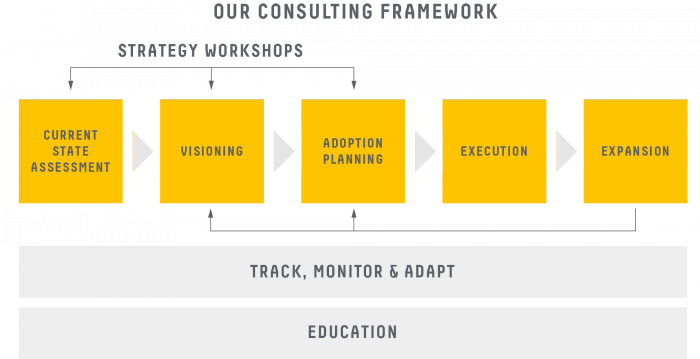 Delivery
Ready to execute?
You know what you need to do. Now it's time to deliver.
Choosing the right components, designing a correct architecture, implementing solutions and supporting them over time all require a partner with a proven track record.
Being able to augment your staff in a busy period, to bring in skills and experience you currently don't have in house, or to help upskill your staff and expand their capabilities while delivering operational solutions; our delivery services are the answer.
Our selected, long-running network of eXpert Operations Associates, with the cross-pollination between our professional and managed services practices, can help you implement long-lasting Software Operability.
We can help you make your business case, remove bottlenecks, break silos and improve collaboration; streamlining your processes and implementing new practices and tools.
Whether you've already selected your tools of choice or you want an expert, third party opinion, we are the right people.
Training
Bespoke and Partners
Bridging knowledge gaps for key technologies brings enormous advantages in productivity and quality. Your staff will be in the capable hands of certified HighOps trainers, who have a proven track record in delivering high-quality content, either as scheduled courses or on a tailor-made basis for all the topics, practices, tools and partners products we support and work with.
The breadth and depth of each course depends on where you are in your journey and your tactical and strategic needs, and are usually informed by our Consulting Framework.
We often collaborate and coordinate with third party professionals and companies in case your needs extend above and beyond Continuous Delivery, DevOps and Software Operability.
From short and concise one-day single team training on specific tools to cross-company, long running continuous improvement initiatives, we not only have the specific knowledge but also know how to run effective training classes.
Support
For all the solutions we work with, we provide remote, ongoing phone and online support.
We often act as the local support team for our Partner's product or directly for the multitude of Open Source tools we use day in and day out.
Support needs vary from customer to customer and we are always happy to study and offer packages to fit your specific needs.