Heart for Development
Head for Operations
Ship your most ambitious software ideas, with the IT operations partner that shares your vision. We bring dev experience and original strategies to the operability of your application — so you can focus on your business.
What We Do
Continuous Delivery
Automate It. Ship It.
We help you introduce, sustain and benefit from Continuous Delivery. All the while increasing Operability!
Reduce waste by automating and fostering a collaborative working relationship between Development and IT Operations (aka DevOps) resulting in fast flow to production.
Platform As A Service
Always On.
We implement, operate and support your private PaaS so you can shield Development from the details of deployment.
The result: A faster and more efficient workflow, with IT retaining visibility and control over resources and infrastructure.
Managed IT Operations
Full Service. Full Stack.
We take on day-to-day responsibility of your IT Operations as a strategic method to improve their effectiveness and efficiency.
From cost center to a competitive advantage: enable development to work faster while improving resiliency and reducing operating costs.
How we do it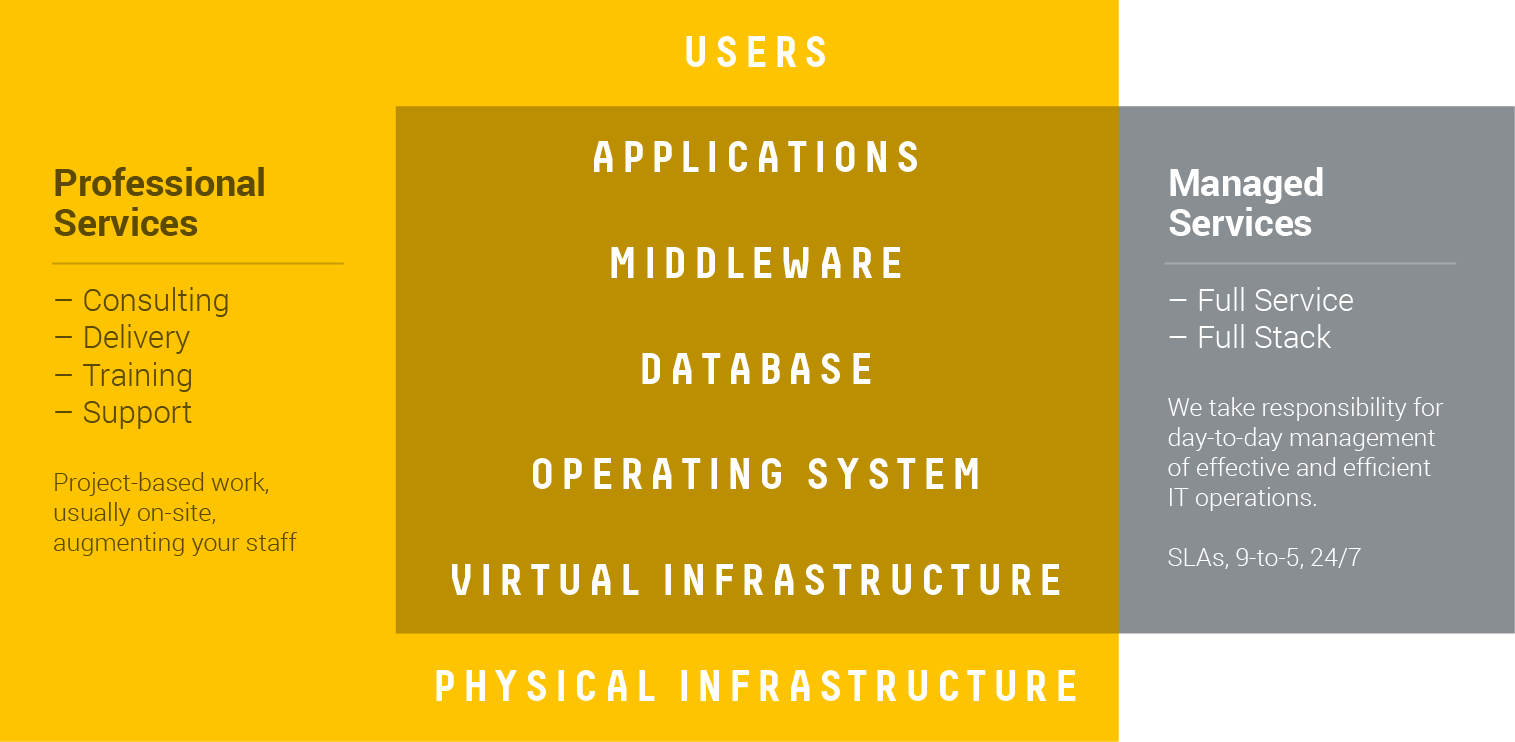 Free eBook
Software Operability
a DevOps cornerstone
O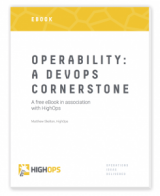 ne of the key goals of DevOps is to ensure that software runs well in the Production environment, especially in the context of regular changes (deployments).
'Making software run well' in this dynamic, interconnected world is the focus of Software Operability. If you lead a team or department in the development or operation of modern interconnected software systems, and want to understand why and how to make your software systems work better, then this free 6000-word eBook is for you.